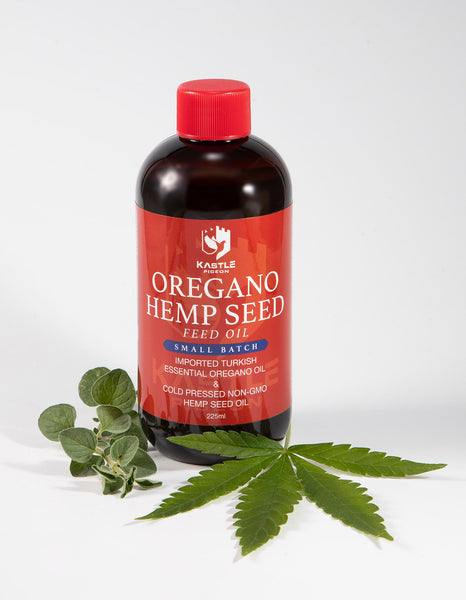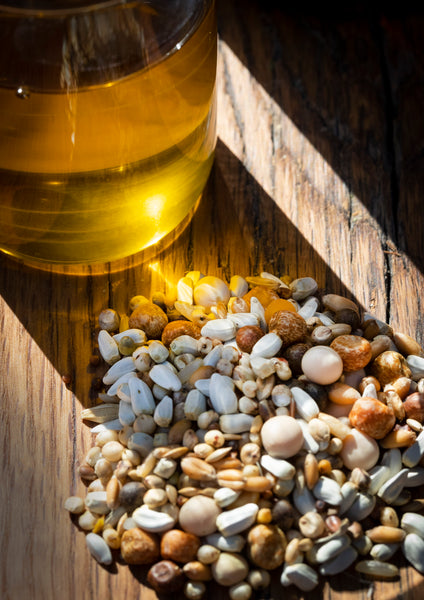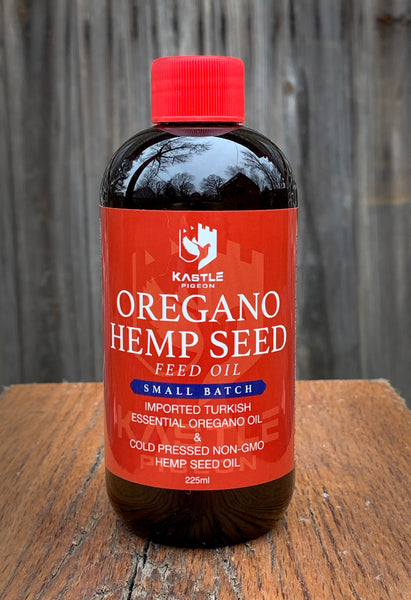 Oregano Hemp Seed Feed Oil 225ml (8oz)
Utilizing the aniti-bacterial properties of Oregano and the superb qualities of Omega 3:6:9 Fatty Acids in Hemp Seed, our feed oil is a great compliment to our all-natural health supplements.
Oregano essential oil is very popular for its proven natural anti-bacterial and anti-fungal effects without the fear of the bacteria becoming resistant. It is loaded with antioxidants and other compounds like Carvacrol, Thymol and Rosmarinic Acid that have other health benefits. Our oregano essential oil has a high percentage of Carvacrol and is imported from one of the best manufacturers in Turkey.
We have sourced locally produced hemp seed oil, supporting Kentucky's emerging hemp industry. Because our oil is found locally, it will be fresher and more potent. Because it is made in America and in small batches, you don't have to worry about how long it has been on a pallet or storage to get here.
Hemp seed oil is rich in gamma-linolenic acid (GLA), an Omega-6 fat for boosting immunity and fighting inflammation. It is also high in magnesium and zinc.
Together, the benefits of our Oregano Hemp Feed Oil include:
Anti-bacterial
Anti-fungal
Antioxidants
Balanced Omega 3/6/9 fatty acids
Anti-inflammatory properties
Improves Brain Health
Immunity boosting
Improved digestive health
Improved feather health
Kastle Pigeon Oregano Hemp Feed Oil is a perfect complement to our feed-based supplements Breeder Advantage, Young Bird Developer Plus and Performance Advantage. 
Currently we are only offering this oil on a small-batch basis. We want to keep it fresh for you so that you have the confidence that it hasn't degraded on a shelf. We seal the oil in special 225ml (8 oz) amber colored bottles to keep light from degrading it. If you are a large pigeon breeder and want larger bottles, we recommend using our quantity discount, that way the bottles will stay unopened longer and stay fresh. Please be sure to sign up for our email list (below) where we will announce upcoming batches and you can pre-order your oil if we are out of stock. 
Refrigerate and keep out of the light for longest shelf life. 
Bottle comes with convenient squirt spout. If you prefer a pump, add this to your cart. It will dispense 2ml per stroke.
---